Seen below is Lakers superstar Kobe Bryant doing his best to promote his new shoe…and ensure the Lakers have zero chance in the NBA Playoffs. We're not experts on shadows and perspective, but this looks pretty damn real. I wonder what Phil Jackson has to say about this.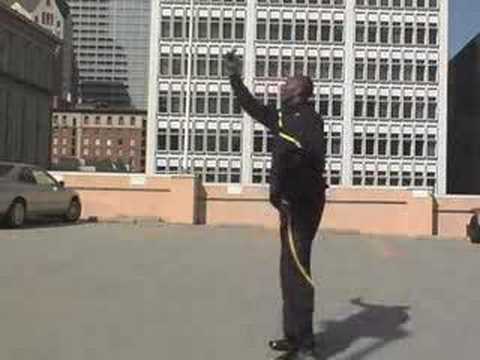 Update: Is that Ronny Turiaf with him?
Update 2: Lakers Blog over at the LA Times reports that the video is indeed fake.
From the article: Also, to address a question freaking out a few of our worry wart-ier readers… no, The New Jack Bauer is not really pulling off the stunt.  Kobe described the sequence as "Hollywood" after last night's game ("If 'Rambo Part XX' can be a one-man militia, I can jump over an Aston Martin.")