In response to the great feedback we received over last week's Top Ten, we've decided to show ten videos that missed the cut in our top ten. Because there were so many to choose from, tons of gems were left out. We thank everyone for the feedback in last week's article and hope you enjoy this week's ten.
Bobby Labonte: Before road rage was a weekly occurance on the NASCAR circuit, most drivers stayed pretty level-headed during the race. One of those calm drivers was Bobby Labonte. But in this clip, an unidentifiable mascot (bulldog?) takes a joy ride in Labonte's #18 car. As Labonte flips out, Rich Eisen slips him a few bucks.
Don't Walk: One of the favorites among those who commented on last week's article, the ESPN staff gets together to sing a song about traveling in the NBA. It's a parody of Michael Jackson's "We Are the World," which brought tons of music stars into one studio. The inclusion of Billy the Marlin and Lil' Penny is creative genius.
Commercial Break: With the sport of boxing fresh in my mind after Saturday's fight, Rich Eisen's commercial break commercial is classic. He gets the whole treatment: vasoline, water, and a sponge bath. Cut me Lou!
Perfect Show: The entire ESPN studio is waiting in anticipating for a rare feat in Sportscenter history: the perfect show. With Dan Patrick just one segment away from perfection, the production team shuns him like a pitcher with a no-hitter. With the pressure overwhelming, Patrick chokes with a double negative.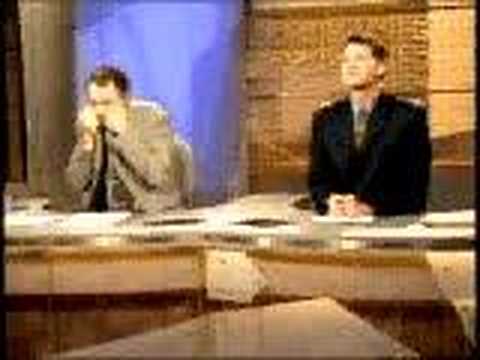 Competition: We're not sure how we left this one off the original list but it's an all-time classic. Many comments left on the original list were in regards to this one. After Charlie Steiner insults Evander Holyfield, "The Real Deal" goes looking for Steiner in hopes of laying a whoopin' on him.
Copies: This one seemed appropriate on the list considering the timing of that The Rocket just decided to come back.? This commercial is quick, concise and with little talking, yet somehow manages to get an absolutely hilarious message across.? There's just something about it that gets me every time.
Rookie: This spot got a lot of love in the feedback last week as well.? Does the kid remind anyone else of Ryan Leaf?? I think the connection is fairly obvious there, although I'm not sure what's more comical, the commercial or the awful mullet.
Ringers:? Looking back, this probably should have made the list.? There is far too much funny stuff going on in this commercial to even describe.? I feel bad for the poor bastards who got destroyed in the rec league against these guys.? The sad thing is, I could easily imagine this happening.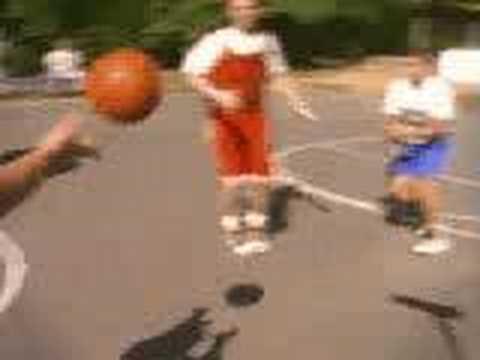 Grass: Because we all know that grass is better than turf, this commercial details the ESPN office getting a new surface.? I don't know what's more ridiculous, the host pulling a muscle, or the gardener mowing the lawn during the middle of the telecast.? Great commercial either way.
Dancing: Honestly, I have no idea how we forgot this commercial. This video always cracks me up. I think there's something to say about big gumpy white people dancing, it generates a laugh every time.